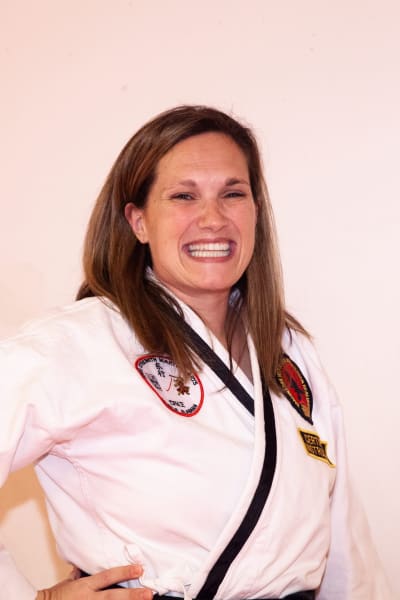 Cassie Baker
Cassie Baker, 2nd Dan, Choong Sil Kwan Certified Level I Instructor, began her martial arts training in 2016 under Master Instructor Rick Hoadley. What began as a hobby and fitness outlet, quickly grew into a passion and career.
She received her 2nd Dan Black Belt in December 2019 while also pursuing her instructor certifications. Mrs. Baker is dedicated to tournaments –herself participation in seven as of 2020. She, therefore, makes it a priority to train and prepare her students for competition with others as well as themselves.
She has now attended four black belt camps in Deer, Arkansas with National Director of Choong Sil Kwan Federal, Grand Master Bob Hardin & Master Alison Hardin.
Teaching Taekwondo became a joy that Mrs. Baker never knew she would have, that is why she pours herself into continuing her own training as a martial artist and school owner.